Aussie Rules Football has been played in the USA since the middle of the 90s, and organized competition since 1997. However, over the past few years, the sport has been declining in player numbers, despite the growth of women's competition. There is fear that the womens game will follow this trend, unless overall development of the game is boosted significantly.
Footy 5000 recognizes a major reason for this. Primarily, the game is only being handled as a national game. Players continually travel long distances to play, pay for accomodation, flight travel and many other expenses, to participate. Because of the lack of local competition, many players rotate out due to financial, family or work pressures.

This has created an 'attrition vs. growth' spiral, where fewer new players are replacing those who leave. As the overall number of players dwindles, the game cannot reach as many potential new players, or allow for the formation of new development. With the addition of new travel competitions, in recent years, this spiral is expected to continue.
At Footy 5000, we are dedicated to helping develop the game of Australian Rules Football at a sustainable local level, to facilitate the growth of the sport, as a whole in the USA.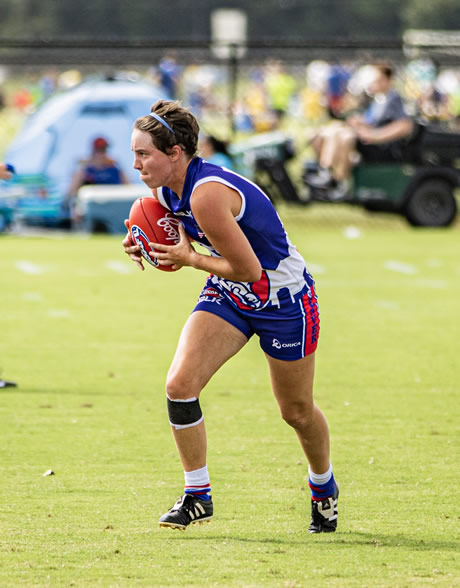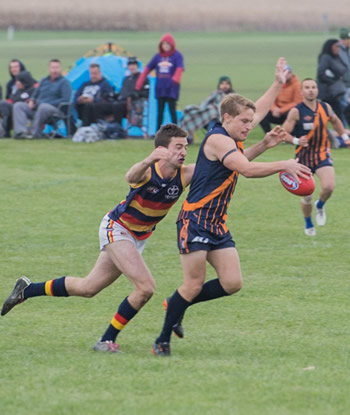 Footy 5000 , The story so far
We admit footy or Australia Rules Football, has grown substantially in the USA since the first pioneers starting playing the game here in the 90s. It has however since that time been based on a 'one team, one city' growth plan of the 90s. This was fine for a long time, but now it has reached a critical point. The game has stopped growing.

With an uneven balance of player numbers in teams all over the country, there is now little point in adding more imbalance. If single teams continue to grow, they will have no one for their players to play consistently and will have to travel to do so and the attrition levels will continue on and on.

Instead it is time to grow the sport regionally firstly in all the cities and communities around the areas where there is already footy activity but even some where it is not.

This sport has been unable to grow over the last 4 or 5 years, in fact its actually been negative in growth, add in the COVID-19 pandemic in 2020 and we might be at a crisis point.

So without anyone's knowing or paying attention, the game's come to a stagnant halt in the terms of player participation and general growth. Teams that have been around for 15-20 years are still traveling to the same cities in another state like they were when they started.

With AFL games on TV far more in 2020 than ever before, we believe there is a huge opportunity to connect people to the sport through supporting strategic activities in their area. Not pushing them to the closest existing team, even if its less than an hour away.

So here we are after 20 years trying to grow the game again. This effort entirely by a dozen current footy lovers, all volunteers, that have been with the sport in the USA from a few years to twenty, is just a collaboration effort together to make a difference to the growth of the sport.

This means growth in grass roots footy, local team development, guidance for club teams to make their area stronger, to provide advocacy and real support to school programs & college interests, and to facilitate community events. Go ahead, add anything else not mentioned in that list. We know, its going to be a lot of work.

Basically if you have any event that potentially spreads the word of Aussie Rules Football, involves new people learning about and playing the sport, no matter what the age, then we want to know and we want to help make that happen.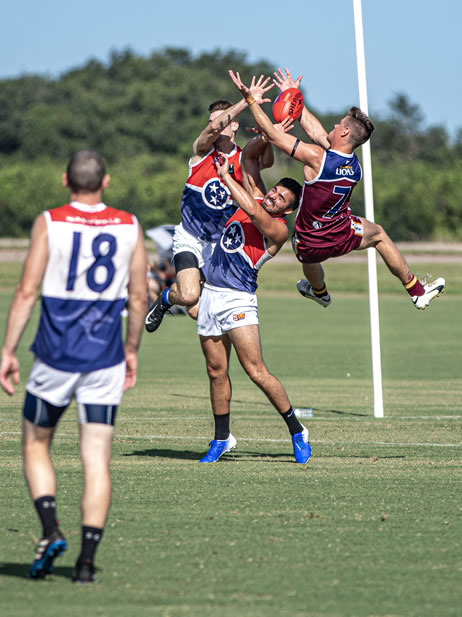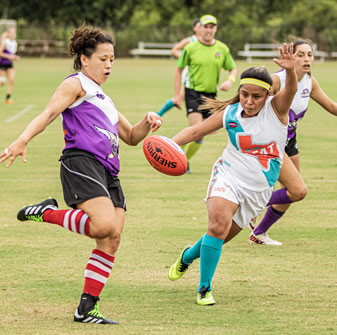 When dealing with somewhat random development opportunities, it can be a daunting task to assemble everything needed to facilitate that growth for that opportunity.

But that is what we are doing and hope you might join with us. From assisting new teams to form, mentoring new leaders in the sport, assisting with infrastructure, equipment, documents, legal areas, grant applications, the list can go on and on. Do you have expertise in some area that might help? Then reach out to us.

Footy 5000 can be here to be sure that even the smallest of footy ideas can grow roots and grow the game of Aussie Rules Football in the USA.
Footy 5000 are people that have been involved with the game in the USA for 20 years or sometimes just a few. It is current clubs and team leaders, professional people inside and outside the sport that all that see the bigger picture. That if we don't work better together, ....smarter, on regional and community growth then in another 20 years the game and participation levels will be the same size as they are now.

And that our footy friend, would be a massive shame.